Thank You for Joining Us
We hope you enjoyed your Railway Interchange 2023 experience. Save the date for Railway Interchange 2025!

Join us again May 20-22, 2025 when we return to Indianapolis, IN.
ABOUT US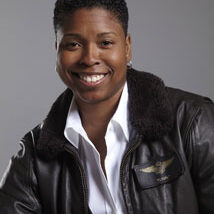 Vernice Armour, a motivational speaker who served as America's first African American female combat pilot, will give the keynote address at Railway Interchange 2019. Leveraging her "Breakthrough Mentality" and "Get Gutsy" mindset, Vernice "FlyGirl" Armour propelled herself from beat cop to combat pilot in a record-breaking three years.
As featured on CNN, MSNBC, The View, FOX News, Oprah Winfrey and others, FlyGirl's fresh, edgy style, high, contagious energy and unique, gutsy essence moves and inspires her audiences. Since 2007, she has inspired countless organizations and individuals to create breakthrough results. 40+
Countries Represented