RAILWAY INTERCHANGE
Postponed to 2023
After careful thought and much consideration, Railway Interchange regrets to announce the difficult decision to postpone Railway Interchange until 2023. Due to the ongoing COVID-19 pandemic and global scope of the event, we are ultimately unable to guarantee a safe and successful event that would meet the goals and expectations of our exhibitors, attendees, and other industry partners.

Our top priority remains the health and safety of our attendees, exhibitors, and staff. Exhibitors and sponsors will receive additional information shortly regarding next steps.

We thank you for your patience and support as we navigate this difficult situation and look forward to seeing everyone in person again in the future. In the meantime, please save the date for Railway Interchange 2023 from October 1 - 4 in Indianapolis, IN.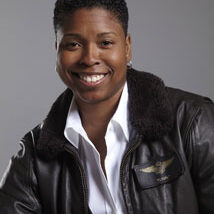 Vernice Armour, a motivational speaker who served as America's first African American female combat pilot, will give the keynote address at Railway Interchange 2019. Leveraging her "Breakthrough Mentality" and "Get Gutsy" mindset, Vernice "FlyGirl" Armour propelled herself from beat cop to combat pilot in a record-breaking three years.
As featured on CNN, MSNBC, The View, FOX News, Oprah Winfrey and others, FlyGirl's fresh, edgy style, high, contagious energy and unique, gutsy essence moves and inspires her audiences. Since 2007, she has inspired countless organizations and individuals to create breakthrough results.
Experience the Largest Railway Industry Exhibition and Technical Conference in North America