At Railway Interchange 2023, you'll have the chance to engage with leading companies and build lasting relationships in the Exhibit Hall. The New Product Showcase highlights select innovative products and solutions that are driving the industry forward.
Learn more below and be sure to visit these companies at their booth and form invaluable connections that will elevate your business.
BTE CRIBBER ATTACHMENT (btequip.com)
Booth #4075 (REMSA)
The Ballast Tool Equipment (BTE) CRIBBER attachment is derived from BTE's industry leading trencher-style undercutter and features the company's proprietary carbide-protected cutting chain that is proven to withstand wear even in the toughest of conditions. Its continuous action allows for a faster, more efficient removal of ballast and debris. The CRIBBER's chain guarding protects against damage to the rails and ties while in use.
The introduction of the BTE CRIBBER now allows railways to utilize a single operator and a BTE Hi-Rail Excavator outfitted with a bucket, CRIBBER, Dump Cart and Tamping Attachment to completely remediate FRA fouled ballast defects.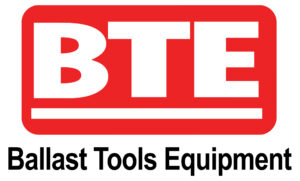 Geopier, A Division of CMC
Booth #4227 (REMSA)
The Geopier GeoSpike® system is a cost-effective method for strengthening weak railroad track subgrades. This system is installed without removing railroad tracks, ties, or ballast. GeoSpike elements are driven to design depths, then aggregate is backfilled within the pre-manufactured shell. Railroads use the GeoSpike system to stabilize subgrades and decrease track deflections.
Rapid installation without the need to remove track, ties or ballast
Reduces need to re-move, rebuild and replace track sections
Limited service disruptions/loss of revenue

Power Drives, Inc.
Booth #2941 (RSI)
The patented PowerHouse™ idle reduction technology from Power Drives, inc. is now available in a Hybrid version.
The Hybrid model eliminates the need for an additional engine as a power source by powering itself directly from the locomotive battery bank. The Hybrid runs off the locomotive batteries for up to 7 days without starting the engine, and when plugged into an external 120 VAC power source, it also charges the locomotive batteries. Idling locomotives use between 5-8 gallons of fuel per hour while the PowerHouse™ uses .38 gallons/hour. Fuel savings provide an investment payback in as few as 3 months.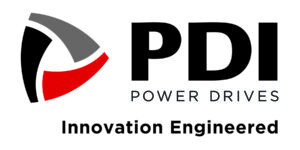 Rail Vision
Booth #2713 (RSI)
Rail Vision ShuntingYard System is an innovative advanced driver-assistance system (ADAS) designed to enhance shunting yard operations. Tailored to meet specific operational needs, it detects obstacles and offers a modern, streamlined approach to traditional yard challenges by providing effortless yard operations.
The ShuntingYard system utilizes advanced electro-optic sensors combined with artificial intelligence and deep learning promptly alert the operator of potential hazards. It ensures that potential issues are quickly identified and addressed, minimizing the risk of accidents or injuries.
Rail Vision promises a safer, more efficient future for shunting yards. Welcome the next railway revolution in safety, efficiency, and reliability.

Railspire
Booth #2700 (RSI)
The Railspire Network Controlled Locomotive (NCL) establishes a digital task-based locomotive control platform that creates an interface for orchestrated rail operations. NCL employs an AI-based driving engine specifically built to dynamically manage the micro details of train movement under the fluctuating consist considerations of yard and industrial operations.
The NCL platform is an AAR standards-based open system that facilitates external integration of other advancing technologies such as automatic switches, visual intelligence, or other intelligent back-office systems. All aspects of the NCL system are IP Network addressable removing the communication constraints of legacy radio-based infrastructure and supporting enterprise-grade cybersecurity.

Sheboygan Paint Company
Booth #2837 (RSI)
Outstanding application properties, phenomenal coverage and consistent performance make Sheboygan Paint Company's new Low VOC DTM Gloss Epoxy a go-to solution for railcar applications. Customers appreciate this direct-to-metal coating for its ease of use, quick film build and fast dry/cure times, which improve production efficiencies. This durable, fade-resistant coating helps keep railcars protected from the elements and looking good long term. Add our responsive, hands-on technical service experts, and customers find we provide the paint line solution they need to get railcars in service quickly. Call Mike Yauslin at 800-773-7801 or visit shebpaint.com/rail.

Signal South, LLC
Booth #1523 (RSSI)
Are your plans-of-record accurate to ensure successful project upgrades? Are they compliant to lessen regulatory liability exposure?
If you answered no to either of these, then visit MasterRailFile.com. Or schedule a meeting at our booth (#1523, RSSI) for a personalized demonstration of our system's features that fit your needs!
Plan-of-Record Viewer with Automated Bulk File Uploads
Capturing Field Plan-of-Record Copies for Back-Office Record Keeping and As-Installed Distributions
Service Maintenance Testing with Automatically Generated Forms (Monthly, Quarterly, Annually)
Audit Tags/Equipment and Cross Reference Plans-of-Record
And much more!
Please email Kiel Jaynes at kjaynes@signalsouth.com or call 904-203-9377 for more information or to set up that demonstration meeting!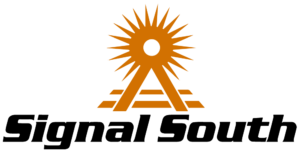 STANLEY
Booth #4665 (REMSA)
The STANLEY RD60 Battery Rail Drill is a cordless, powerful, innovative, all-season tool for railroad maintenance. The RD60 is a cordless design rail drill that eliminates the need for hydraulic hoses, making railroad operations safer and more straightforward. Powered by the DEWALT FLEXVOLT® 60V Battery, it features a patented auto-feed drill cycle and a quick-adjust rail clamp. Its ergonomic handle design makes transport easy, thanks to the 20% weight reduction. STANLEY will conduct live demos of the RD60 in booth 4665 at Railway Interchange. Plus, be the first to get a sneak peek of STANLEY's newest innovative battery-operated railway maintenance products. For more info visit: https://www.stanleyindustrial.com/stanley-industrial/stanley-inf-railway-interchange-2023/p/1

Trilogical Technologies Ltd.
Booth #1308 (RSSI)
Trilogical's RailBlazer revolutionizes freight operations with IoT prowess. Each railcar becomes a digital asset, offering insights into location, condition, and health for fleet owners, railroads, and shippers. Hybrid communication technology allows tracking and positioning in trainset and shunting yard. Smart sensor-based maintenance minimizes disruptions, while realtime alerts enhance safety. Integrated with a cloud platform, RailBlazer streamlines order management, railcar allocation, and service alerts, boosting efficiency. Loading status and ETAs ensure satisfied shippers. With easy mounting, maintenance-free design, and over 6-year battery life, RailBlazer ensures maintenance & operational excellence – www.trilogical.com/railblazer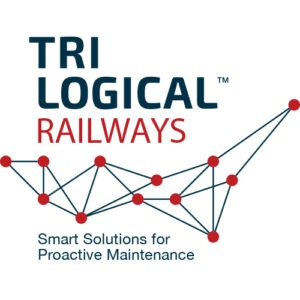 Unipart Rail
Booth #4976 (REMSA)
We improve the performance of customer operations by providing a complete suite of innovative solutions for global rail construction and maintenance of way projects, including removal, installation and renewals.
Our range of solutions covers all parts of the infrastructure, including handling equipment for rails, ties and track panels as well as solutions for clipping/de-clipping, ballast and trackbed, cable and electrification, signals and crossings, barriers and access and road haulage.
The equipment is designed to fit with existing global based Hi-Rail Vehicles and rail based equipment, and can be modified to fit within an existing range, offering complete flexibility.